BLUES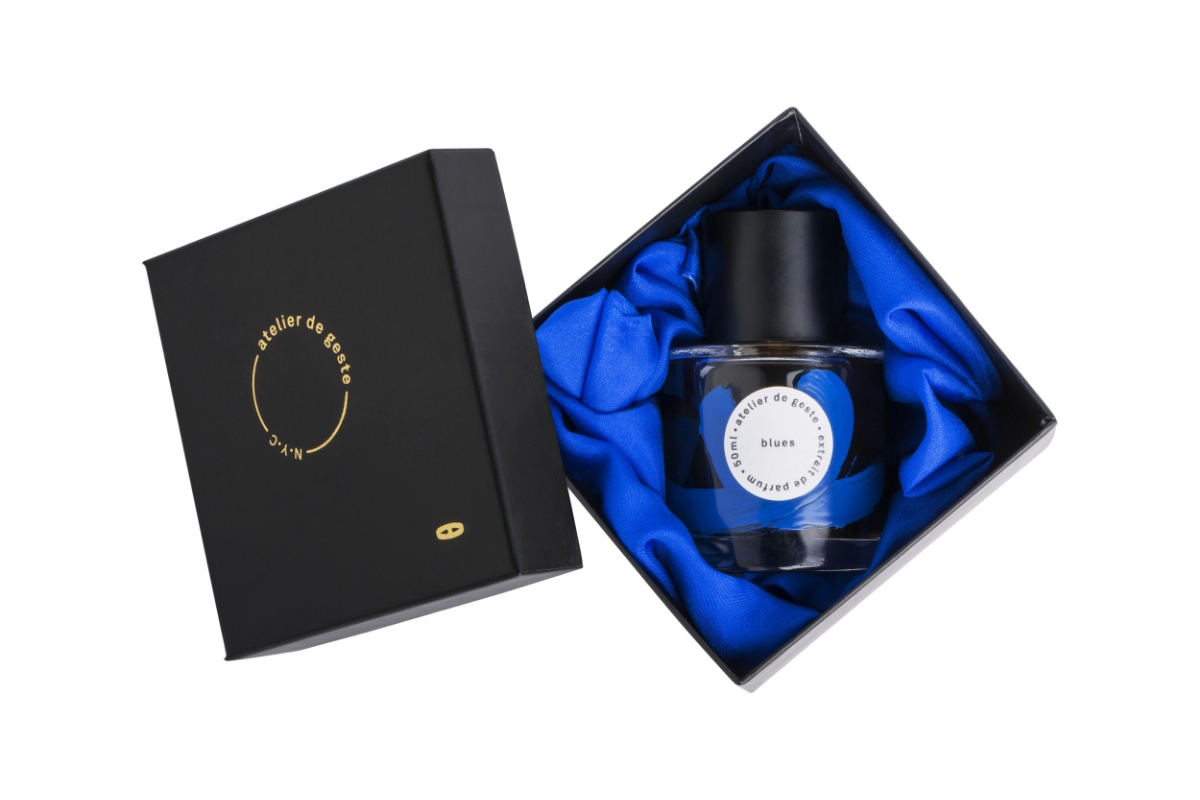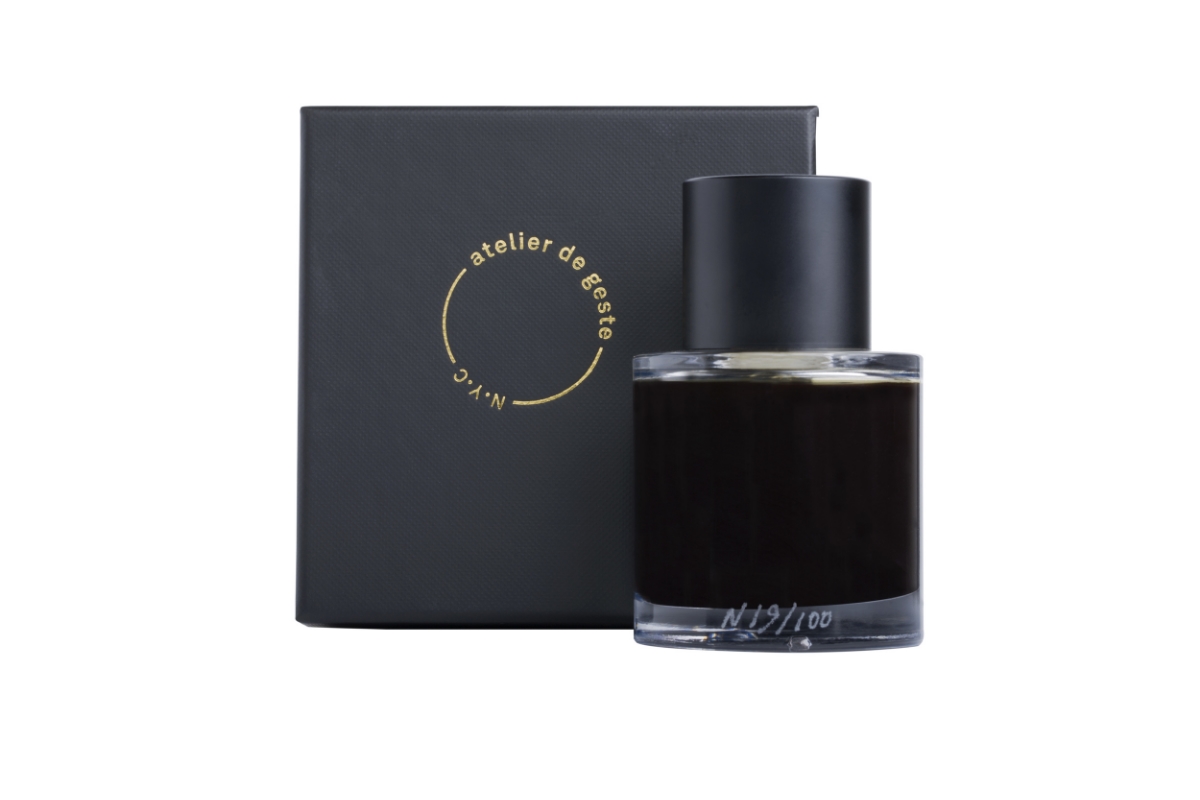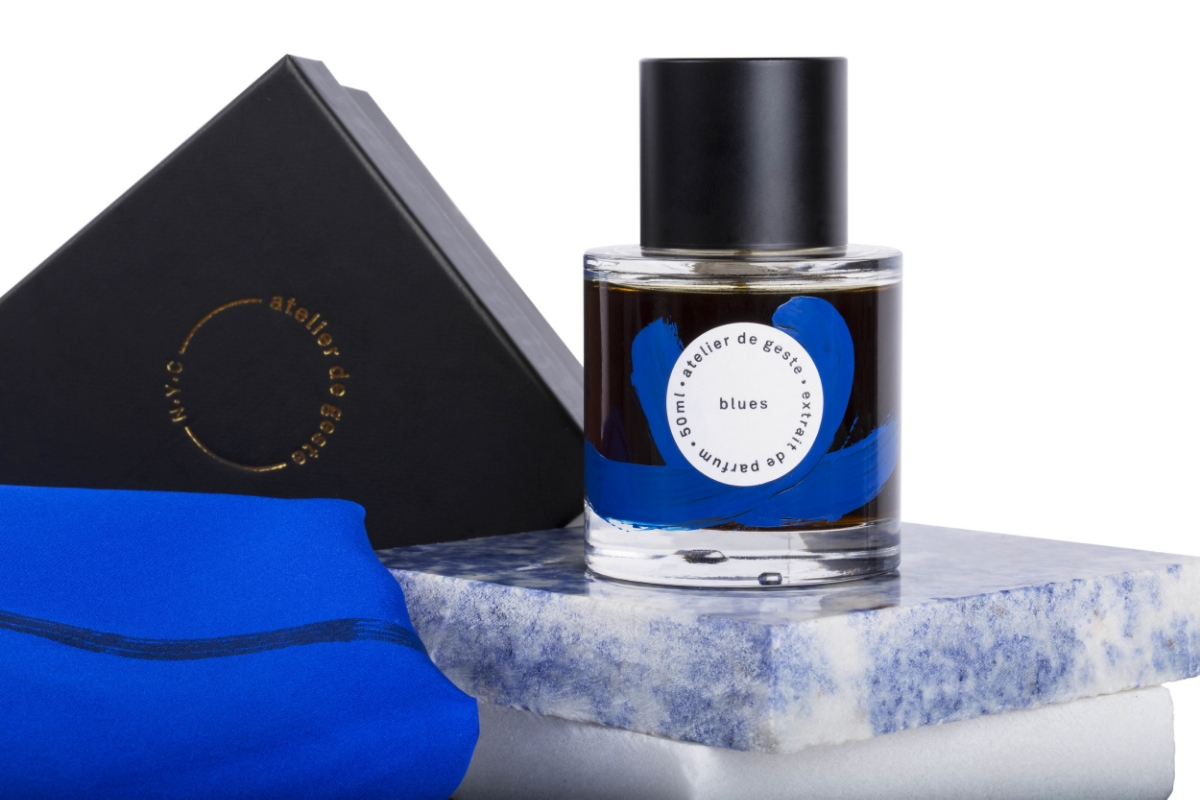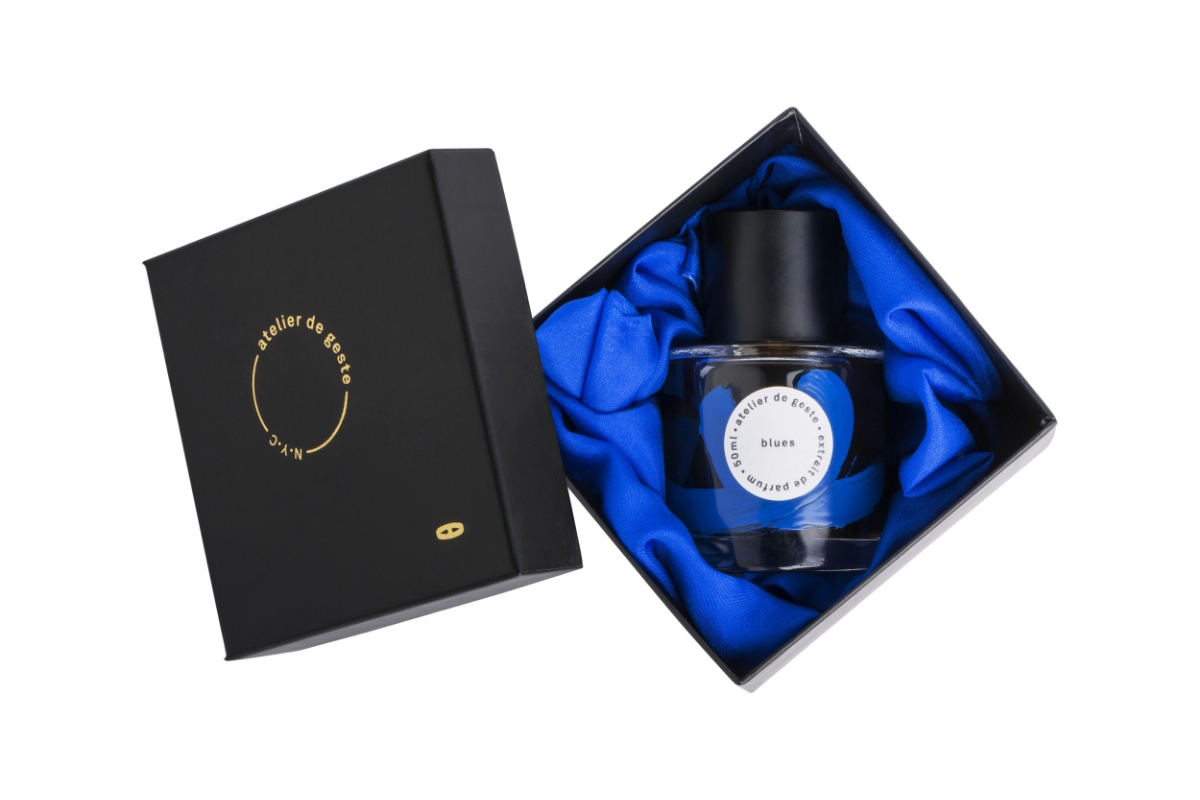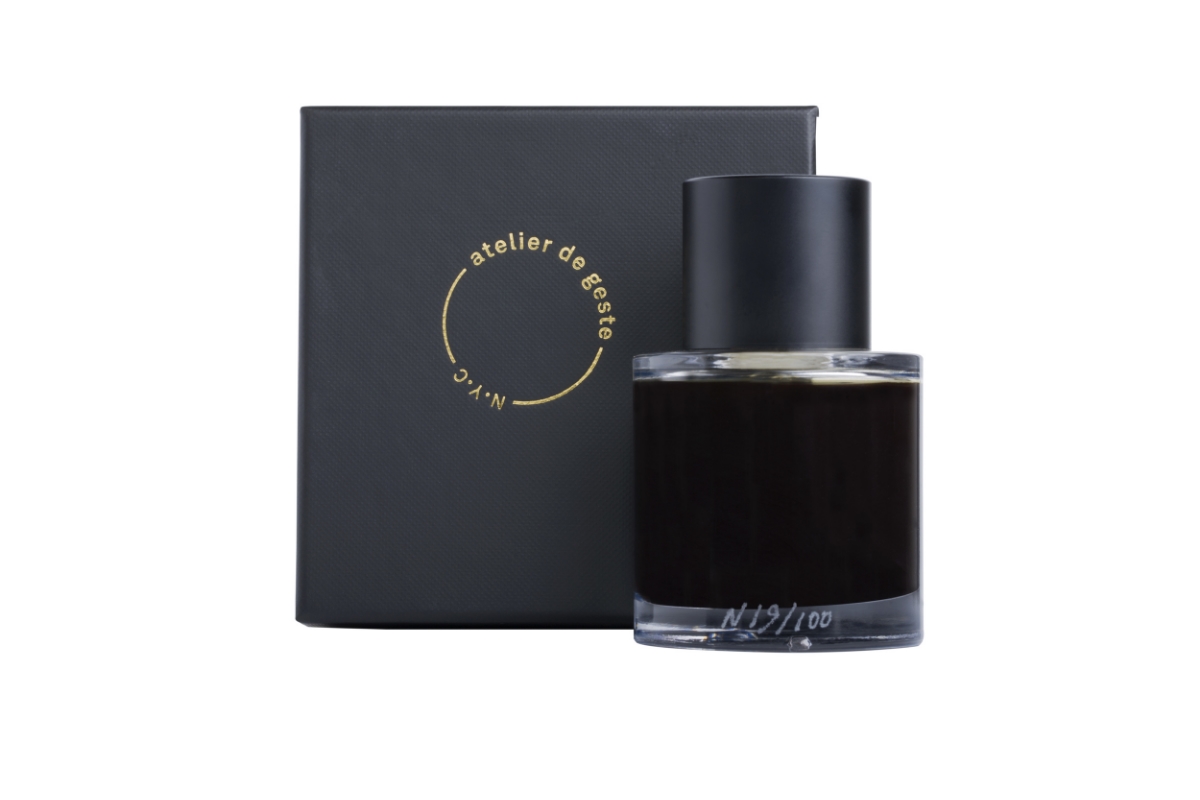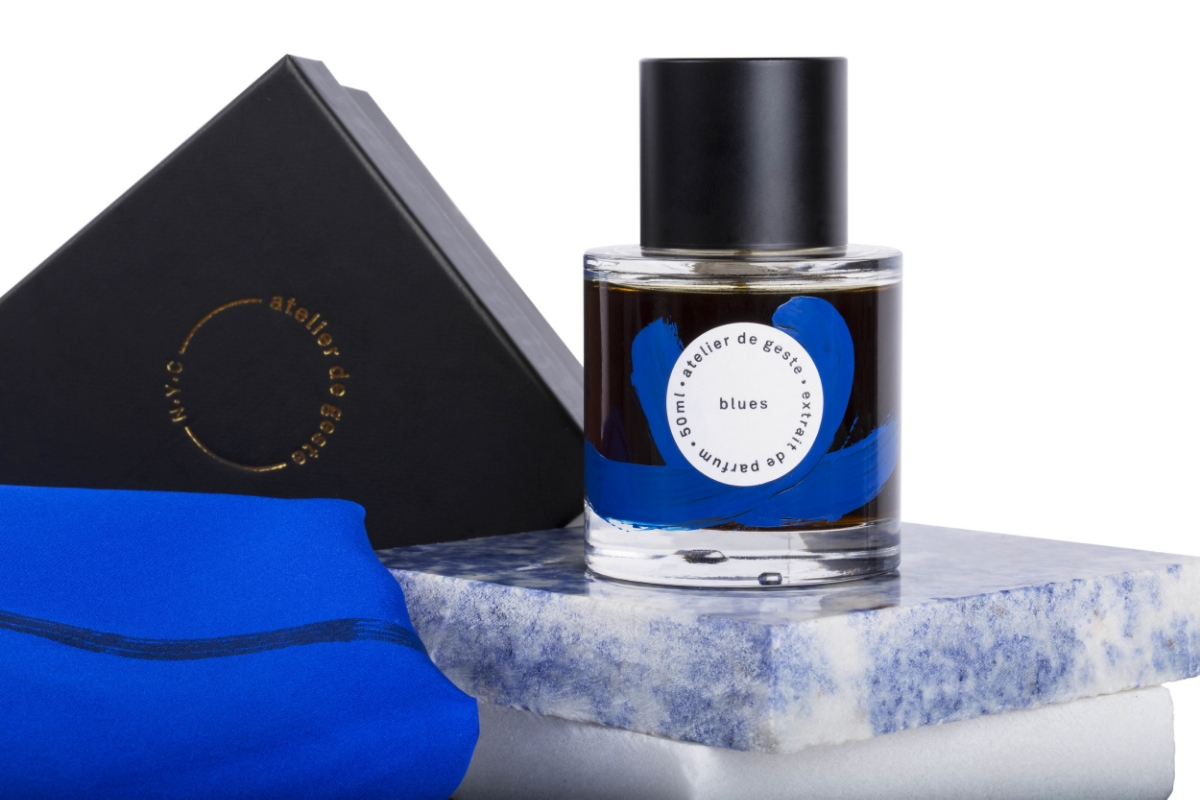 BLUES
BLUES, 2016
Scent
BLUES is a colorist scent that was created for our performance ALL BLUES. The scent expresses the sacred celestial aspects of blue, as well as its earthy grittiness and depth. The sensuality and wildness of wood and marine notes are paired with heady mysterious florals and triumphal resins. Each note corresponds to a movement suite of the choreographed piece.
Blues evolves into a statuesque, chypre beauty, its evolutionary journey as remarkable as the end result. Neroli and olibanum create a celestial opening; seaweed and vetiver bring marine salt and earthy green. More sultry, smoky jasmine and a rare cedarwood absolute round out to evoke the deeper, darker chords of the color of ultramarine, navy, even black-blue. Oakmoss absolute adds a touch of grandeur and lushness. It has been called an "iconoclastic stunner".
This is the first Atelier de Geste extrait de parfum at 30% concentrate. It is also the first formulation mixed in ADG's in-house laboratory. The first edition of this scent is limited to 100 pieces. BLUES is hand made in small batches in-house at our NYC scent lab. The formula is made of exquisite natural & organic essences from the most reputable sustainable supplier of essences in the industry. All ingredients are fair labor-fair trade. 24 month shelf life. Each bottle is engraved with its edition number. The bottle and silk are hand painted with gestural strokes, evoking the inspiration of the scent.
NOTES:
TOP/Tête: Neroli, Jasmin, Olibanum
MIDDLE/Coeur: Vetiver, Seaweed Laminaria, Gurjum, Petitgrain
BASE: Cedarwood Absolute, Oakmoss Absolute
Each full-size 50ML bottle ships with samples of the 4 other ADG scents.
"The fragrance is richly balsamic with a marine opening that reminds one of the smells of drying sea water upon the deck of a ship set sail across the ocean. An enigmatic chypre, Blues in many ways reminds me of the carved female figure on the bows of ships.
The way the woodsy base notes accentuate the marine aroma at the top...and the resins add a spicy element to the floral notes... As the fragrance develops the saltiness of the seaweed fades, making way for the creamy, rich aroma of jasmine that blossoms on top of the oakmoss base. After a half an hour on my skin, I detected a brandy/blood like accord that I found dangerously exciting. Perhaps that was the perfumer's intention...to allow the wearer to embark on a fragrant inner journey- understanding that with bliss there is burden, joy with pain...
Although homage to the color blue, I found that this fragrance to be vivid, with Beau Rhee's signature movement and seemingly painted in abstract watercolors. Sillage is close as one would expect from a 30 percent extrait and longevity is over six hours." -Christopher Grate / the Nosey Artist / Cafleurebon