STONES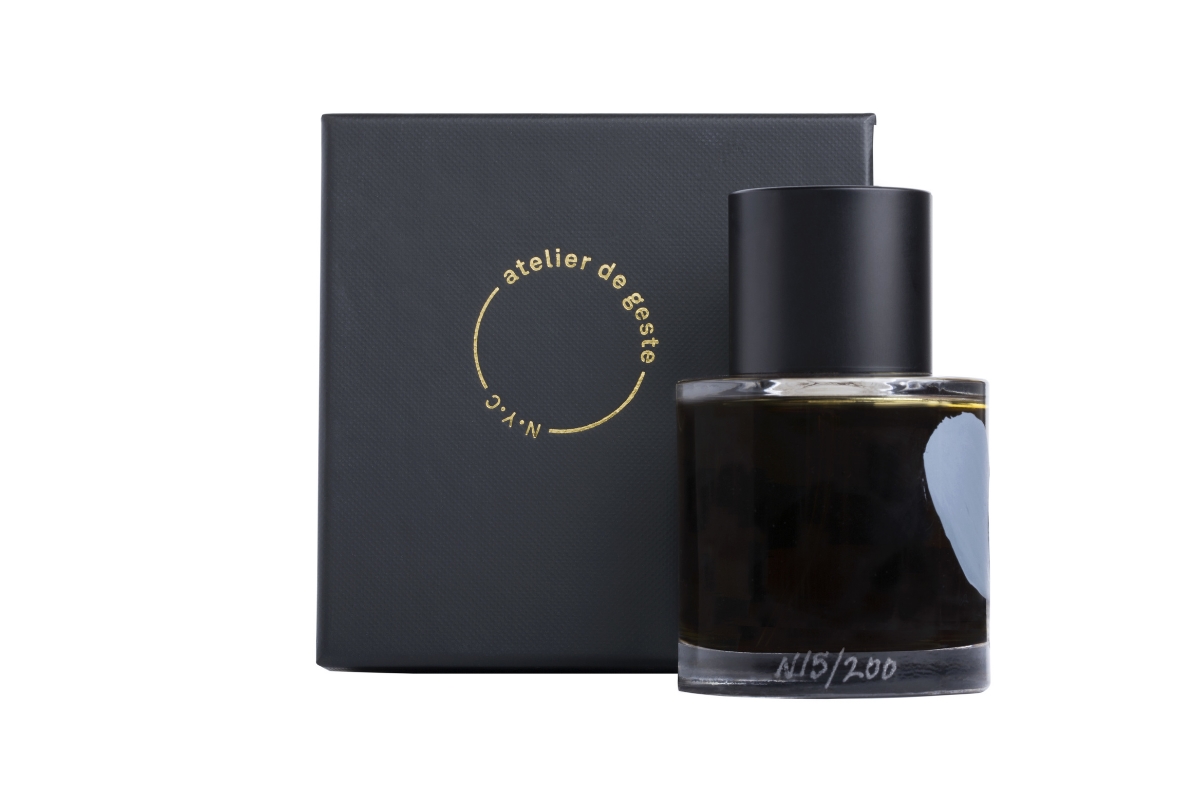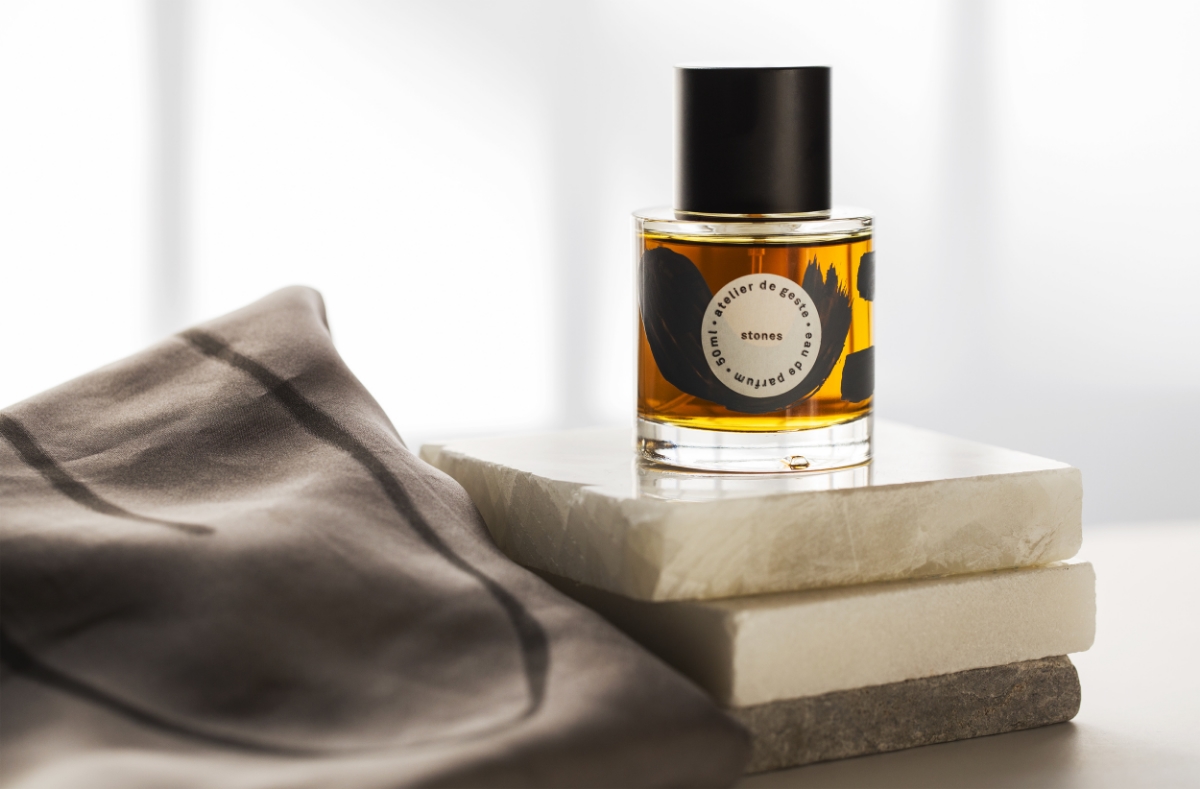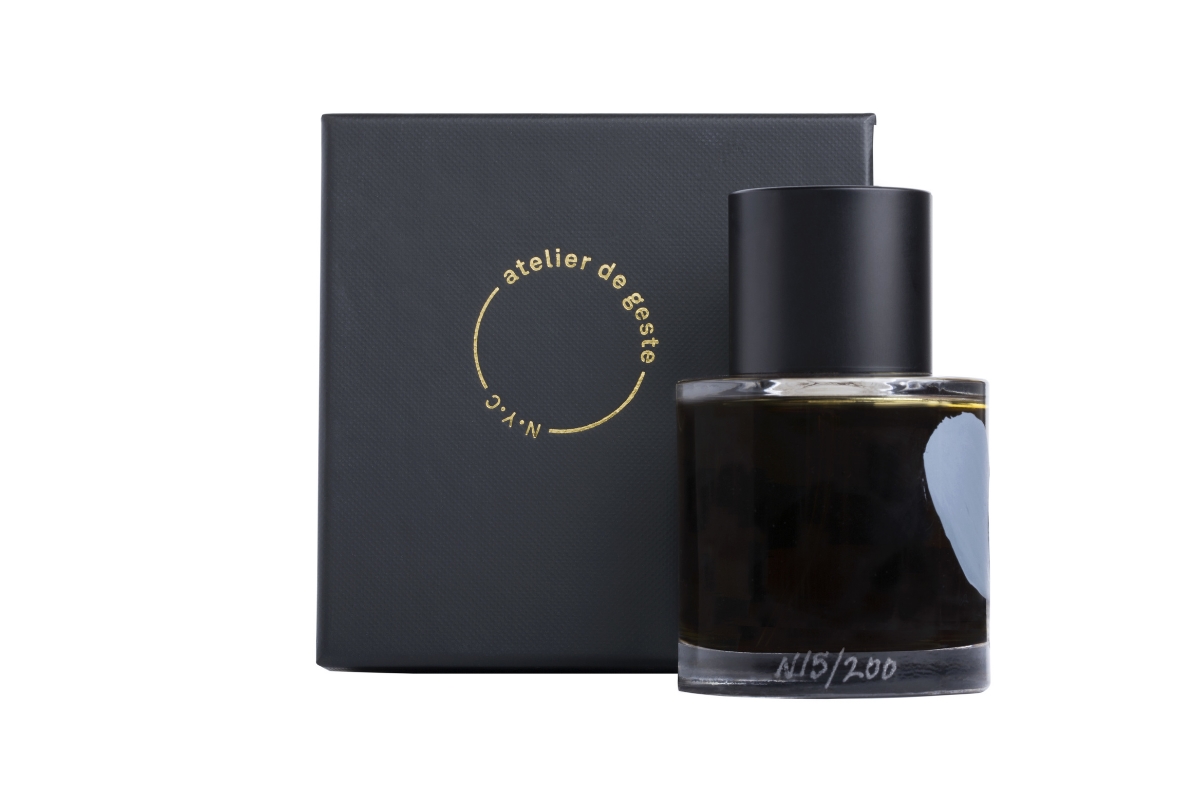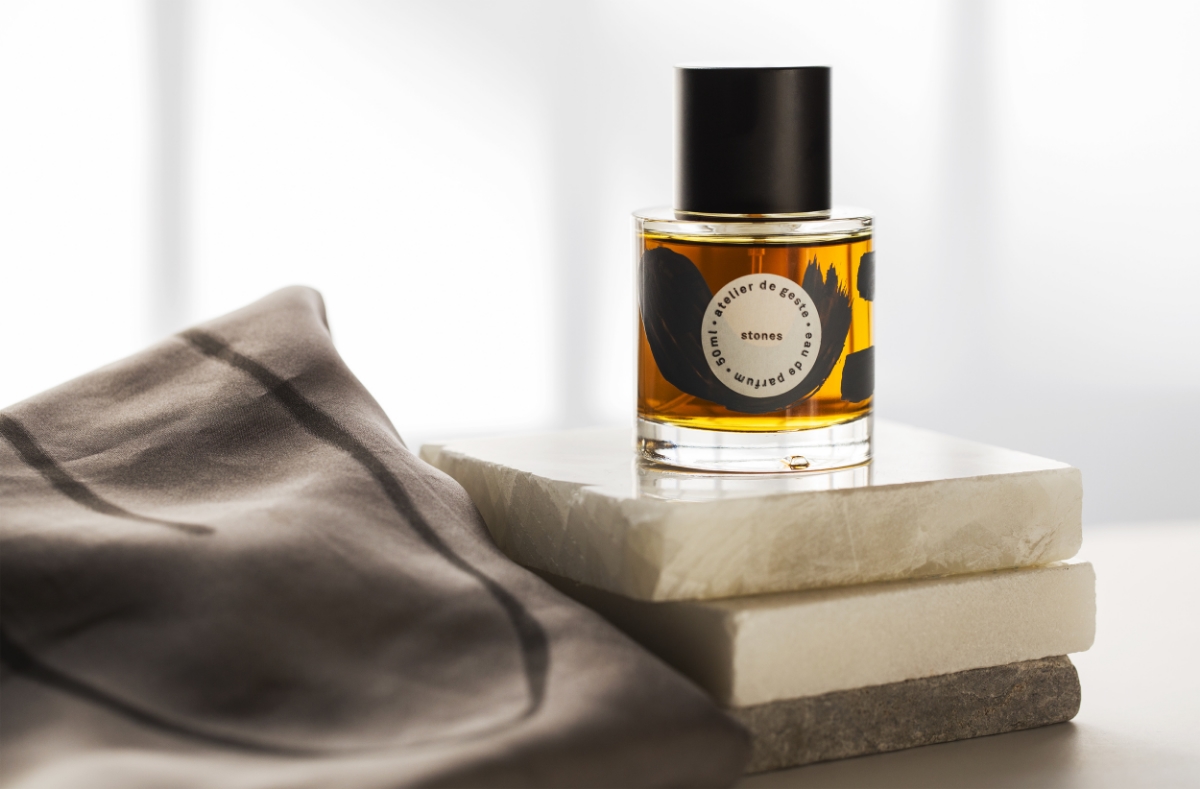 STONES
STONES, 2016
Scent
STONES is a scent that is inspired by the passage of stones and boulders through time. The weight of stones is expressed by a solid hefty core, and elaborated on with a salty sense of whimsy. Earthy spicy notes convey sculptural movement, expressing wet boulders & misty forest moss. This is a sculptural scent that creates olfactive space. Stones is also a weighty, unisex scent that references cologne, as it is centered around a strong Vetiver base with brilliant greens of galbanum, geranium. Tomato, ivy and pine create a playful raw freshness that has a sensation of ancientness. Lotus and nightshade reveal a misty wetness, while muguet and moss ground the scent in their deep dimensionality.
The first edition of Stones is limited to 200 pieces. Stones is produced in small quantities by one of the most esteemed historic perfumeries in Grasse, France. The essences are of the highest quality; no parabens, no sulfates, no phthalates. The more natural composition allows for a complex temporal unfolding of notes, and a more earthy yet luxurious fragrance. The formulas do not have any harsh synthetics, minimizing allergens.
Notes:
TOP/Tête: Galbanum, Geranium, Physalis, Tomato
MIDDLE/Coeur: Pine, Ivy, Lotus, Ginger
BASE: Vetiver, Moss, Lichen (nightshade), Vetiver Root, Muguet Flowers
Numbered limited edition. Each bottle is engraved with its edition number. The bottle and silk are hand painted with gestural strokes, evoking the inspiration of the scent. Mixed in a historic perfumery in Grasse, France with the finest most-natural essences. No sulfates, phthalates or parabens.
Each full-size 50ML bottle ships with samples of the 4 other ADG scents.
Art & Olfaction Award Finalist, Independent Category, 2017
"I want to commend the aesthetics of the bottle and packaging design, each bottle is engraved with a unique edition number, hand painted with gestural strokes and placed in a beautiful black box… I particularly enjoyed was the originality in the opening; I couldn't detect any citrus notes, just the fresh, damp, and slightly salty aroma that I believe is created from the tomato, ivy, and lotus that smells of wet stones or boulders after rain.
There is a uniquely rich type of vetiver in the base that 'opens' up Stones and lends both a sense of spatial dimension and a very powerful almost primal feel, as if one was slowly moving through vast expanses of time. For those that are familiar with certain aroma chemicals and their effect on a fragrance, there's a bit of geosmine in the base to elevate the perception of dampness throughout Stones' entirety. For such a light fragrance, the overall composition has heft with excellent longevity lasting well over the course of an entire day and the sillage is perfect; never overpowering but definitely noticable to those standing close. If you're looking for a Spring/Summer scent that doesn't walk the traditional lines of white florals, or citrus overkill then you should definitely consider adding Stones to your collection." -Christopher Grate / the Nosey Artist / Cafleurebon